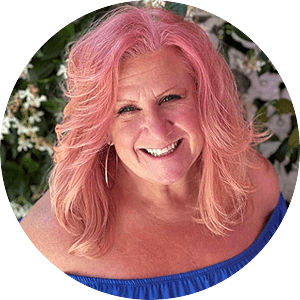 Trying to describe my ability is like trying to describe a rainbow using only one color.
My name is Marisa Marinos and I am a Spiritual Life Coach and Intuitive Guide. I was raised in the Valley and have been residing in the South Bay area of Los Angeles since 1998. I'm an Intuitive who uses my gift to bridge the communication gap between this world and the angelic realm of Angels, Spirit Guides, and Spirits of loved ones who have crossed over to the other side.
I am blessed with
many gifts

that I share in the form of
Life Path Visions
Mediumship
Hybrid Sessions
I have survived many challenges and adversities that I had to work through with conscious awareness, in order to manifest positive learning experiences for my own growth. My goal is to create a safe comfortable environment for each unique experience. Each session is a collaborative exchange. Together we will connect to find the rhythm and direction through your "Spirit Council". I am overjoyed to share my gifts and use them to help guide you toward personal growth, healing and awareness. 
I offer one-on-one sessions, one-on-one sessions with one guest, and small group sessions of up to six guests.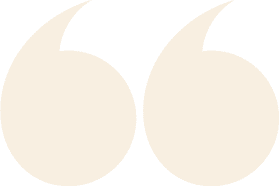 It's with great pleasure that I get to shine the light on my first (but definitely not last) appointment w/ Marisa exactly one week ago. From the moment I made my appointment to leaving her very serene, light filled office space after a very generous session, I felt a great sense of ease throughout. I also greatly appreciate her sense of humor, clarity of thought and how to communicate what was happening during our session.
- Jeanne Peters RD.
Amazing gift, amazing heart, amazing person. Truly an amazing opportunity. Don't doubt, be open and go see/feel for yourself with an open mind. God is LOVE, and his messengers abound. Marisa is one of those messengers.
- Dr. Theo Kousouli
Today was my second group reading with Marisa. I have to say I was skeptical at first but you nailed details that no other person would have known. I think you are amazing, sharing your gift to those chosen with a simple message for closure or guidance. Thank you for the message you shared with my son today!
Lisa Jurado
I have had a few private readings with Marisa. I can't say I was a nonbeliever because I just didn't know.... I have never had to deal with a loss of this caliber. Not only did Marisa pick up my mommy's spirit, she was able to tell me messages that nobody else could ever know! Marisa has not only helped with the healing of my heart, she has convinced me that my little mommy is really with me everyday!! I am forever honored to know her and honored to have been lucky enough to receive part of her gift!!
Coach Amie Ripley
I am still shaking my head 6 days later. I just texted my daughter and thanked her again for this amazing birthday gift that I will never forget. Marisa will tell you that things in the puzzle may not click while she is doing your reading but later on things might fall into place. There were a lot of other things and I could go on and on, but how did she know about these things? I do plan on going back to her again, She is definitely blessed with a gift!!
Chickee Nelson
It does not surprise me one bit that you have this gift. You have one of the best hearts I know. Your compassion for other humans is unbelievable. You are always helping with fundraising and able to pull off more than most. God did right when he gave you this gift!
- Jen VanDeCamp
Marisa came to me wanting to help when she saw my story of me trying to raise money to get a seizure alert dog online. Since then she has offered to do a fundraiser for me on Oct. 6th at The Arena in Simi Valley, Ca. Not knowing this was the date my mother passed away, just knowing this was the date she felt the event needed to be held on! She has a very kind heart and has put herself on the line for me in hopes of helping me get this dog that can save my life. I cant thank her enough for her kind offer and for sharing her gift to help me.
- Tim Mullen Follow me on Instagram for
life coaching inspirations.